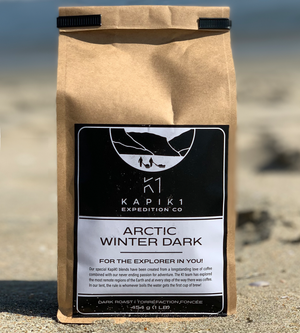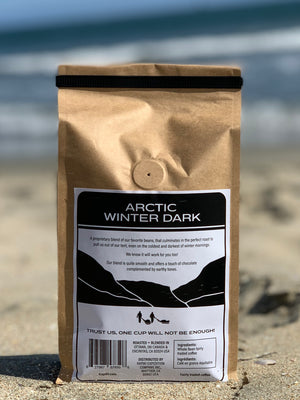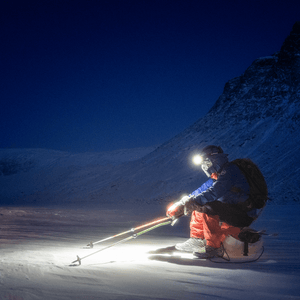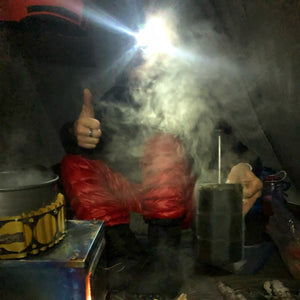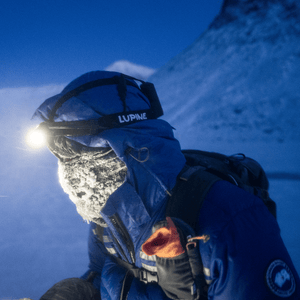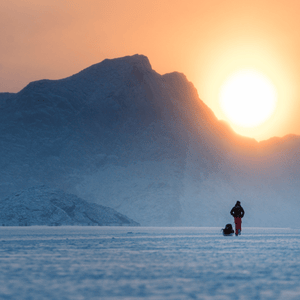 FOR THE EXPLORER IN YOU! On frigid Arctic expeditions, our primary defence against the bitter cold is the ever present thought of a hot cup of coffee. This special blend of our favorite beans, is the perfect roast to pull us out of our tent, even on the coldest and darkest of winter mornings. From the mountains of Kamchatka to the frozen rivers off Baffin Island to the black ice of Siberia, and beyond, this dark roast gets the engine running on any winter expedition. We know it will work for you too! 
Our blend is quite smooth and offers a touch of chocolate complemented by earthy tones. Don't let that description fool you. This is a badass cup of coffee!
TRUST US, ONE CUP WILL NOT BE ENOUGH!  
Whole beans, roasted and blended in Encinitas, CA USA. All KapiK1 coffee is fairly traded. 
DARK ROAST COFFEE | 1lb. (454g)
PROUD SUPPORTER OF IMPOSSIBLE2POSSIBLE
2% of the proceeds from KapiK1 goes to support impossible2Possible, keeping youth expeditions and programming FREE!