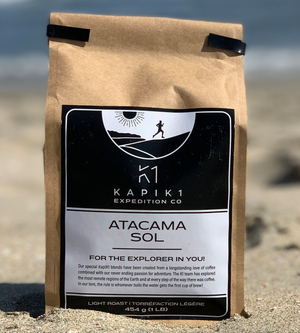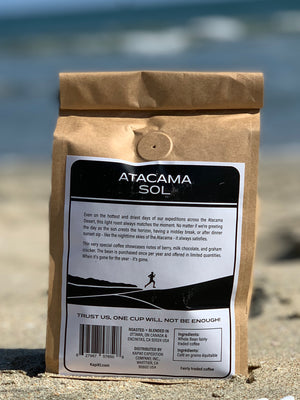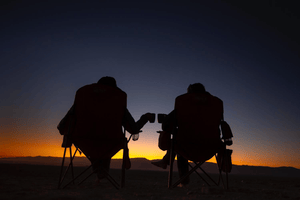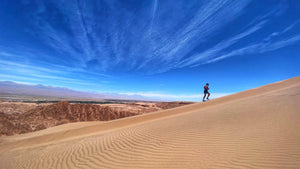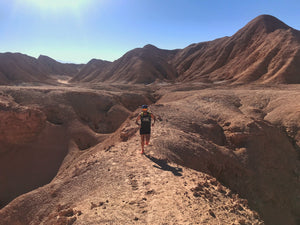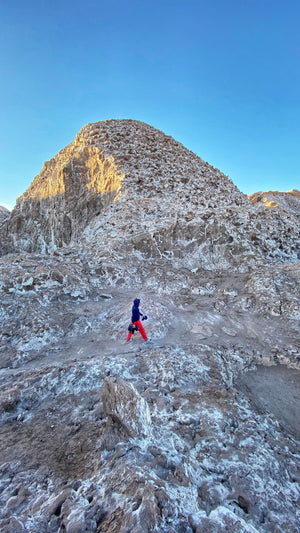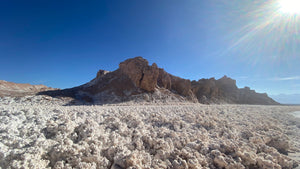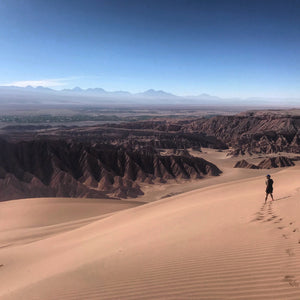 FOR THE EXPLORER IN YOU! Even on the hottest and driest days of our expeditions across the Atacama Desert, this light roast always matches the moment. No matter if we're greeting the day as the sun crests the horizon, having a midday break, or after dinner sunset sip - like the nighttime skies of the Atacama - it always satisfies. 
This very special coffee comes from Huehuetenango, Guatemala. This coffee showcases notes of berry, milk chocolate, and graham cracker. The bean is purchased once per year and offered in limited quantities. When it's gone for the year - it's gone. 
TRUST US, ONE CUP ISN'T ENOUGH!
Whole beans, roasted and blended in Encinitas, CA USA. All KapiK1 Coffee is fairly traded. 
LIGHT ROAST COFFEE: 1 lb (454g)
PROUD SUPPORTER OF IMPOSSIBLE2POSSIBLE

2% of the proceeds from KapiK1 goes to support impossible2Possible, keeping youth expeditions and programming FREE!